American Cancer Society Wedding Favors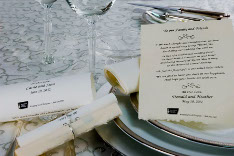 Wedding Scrolls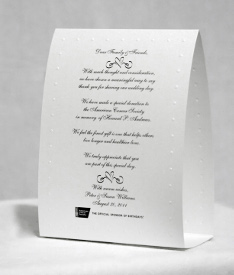 Table Tent
Skip the Jordan almonds. Celebrate your big day with a vow to help save lives. Make your wedding more meaningful with American Cancer Society Wedding Favors.
American Cancer Society Wedding Favors are personal and memorable way to celebrate your wedding day. A beautiful favor at each guests place acknowledges that a donation has been to the American Cancer Society.
Favors include elegant scrolls, acknowledgement cards, and table tents-customizable to reflect your values and personal style. Visit The Hope Shop at www.thehopeshop.org to learn more.